What a night! I booked a crappie fishing trip with Hooker Harwell for our wedding anniversary this year. Steve often fondly talks about fishing with his dad as a kid on Lake Conroe and all the great memories he had there. So I somewhat surprised him with this trip. To make it even more special Steve's dad James joined us. It was a night to remember. We boated a three man, or two men and a woman, limit with bonuses. 75 crappie, 75 white bass, a hybrid and two bull bluegill and we left them biting. 153 total fish kept and that does not count all the small fish we threw back. I bet we caught close to 300 fish all together. Steve released his big hybrid and we didn't keep any of the dozens of yellow bass that were landed. Steve even boated a small channel cat. By the end of the trip we truly had trouble fitting the last fish into the ice chest. Had we kept the hybrid I'm not sure the lid would have latched.
We are tired, sore and probably smell to high heaven but by golly it was FUN!
If you want a mess of fish and have a blast while getting them then it would be hard to go wrong booking Hooker Harwell's Guide Service. He knows his stuff. He did everything from freshening up our minnows to unhooking the fish and cleaning the catch afterward. He untangled lines, switched out hooks, scooped minnows, told jokes, netted fish, and patiently explained the subtle art that is crappie fishing. And let me tell you, for these saltwater anglers, crappie are a whole other deal.
Thanks Captain Hooker!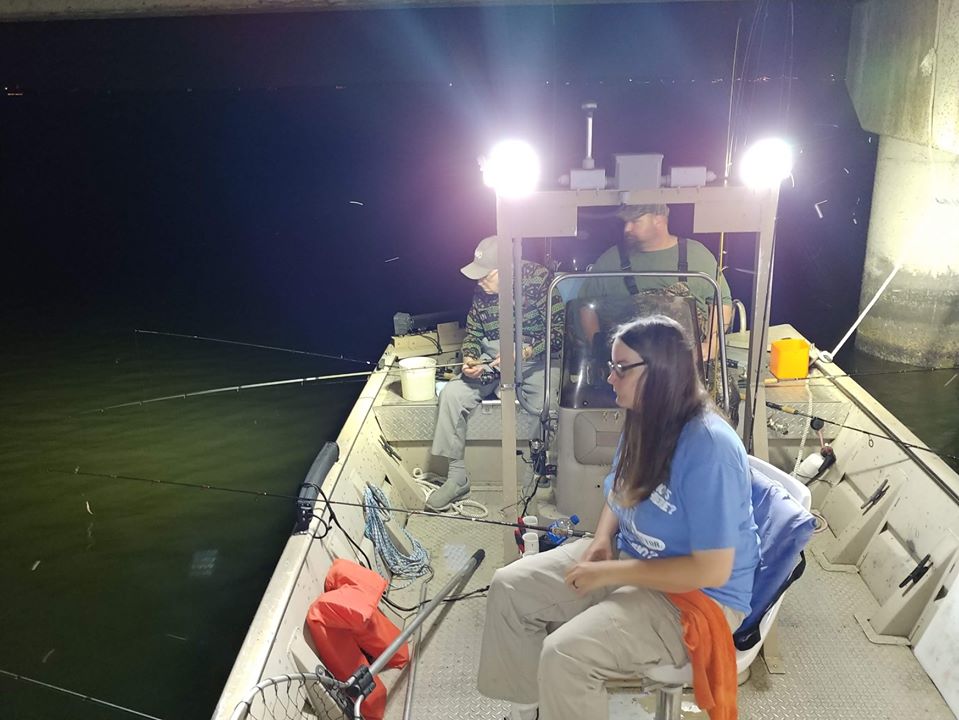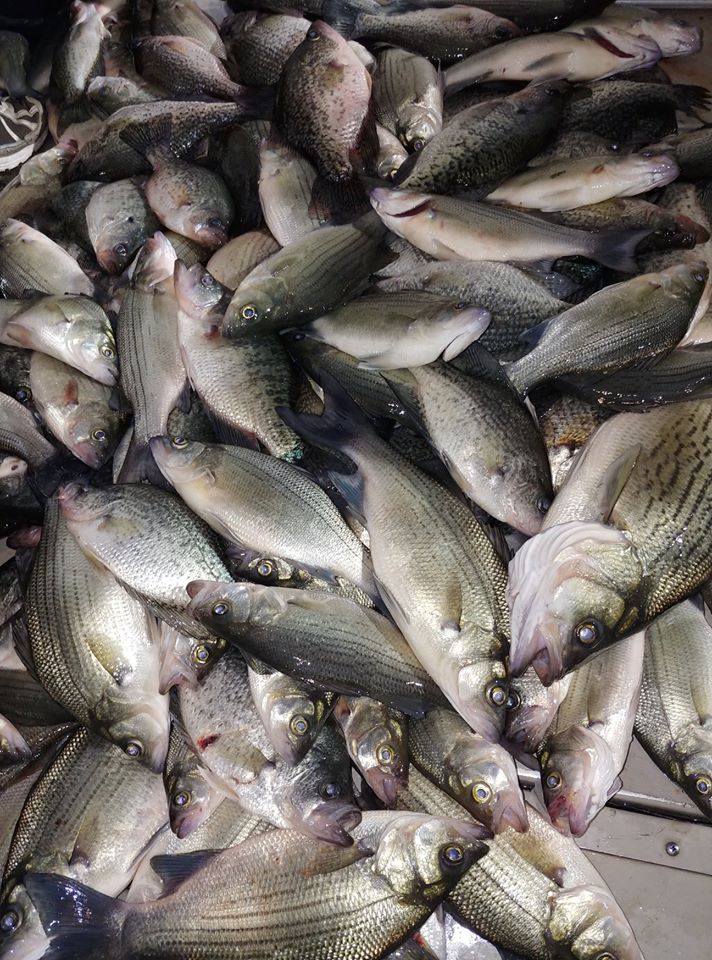 497
1
0
cookie-check
Lake Conroe 2019 Anniversary trip.