Well, we survived the Matagorda Island deer hunt. Barely. We were drawn for this hunt through the Texas Public Hunt system. This would be our first trip back to Matagorda Island in over a decade so, as usual I did a bit of on-line research before we headed out. Information in the island was thin but I did learn a few useful things.
First of all, there is no infrastructure on the island. It was rough, cold, windy and miserable. Still, we eeked out getting three does and a pig. Better than many of the hunters managed.
Winds peaked at about 35 miles and hour. The temperature plummeted down into the 30's and we saw sleet and some snow.
Hurricane Harvey had taken out a lot of the infrastructure on the island leaving very few places to shelter from the elements. There were a couple of young guys who sat in the lee of a building wrapped up in a tarp for the night. It was brutal.
The hunter check station had a roof but only two walls.
When they say be prepared for primitive conditions they were not joking! We were fortunate to get one of the few remaining roofed picnic spots to set up camp around. Still the roof leaked badly and rain poured down onto our tent all night. Everything got soaked that was not in a tote or bagged up.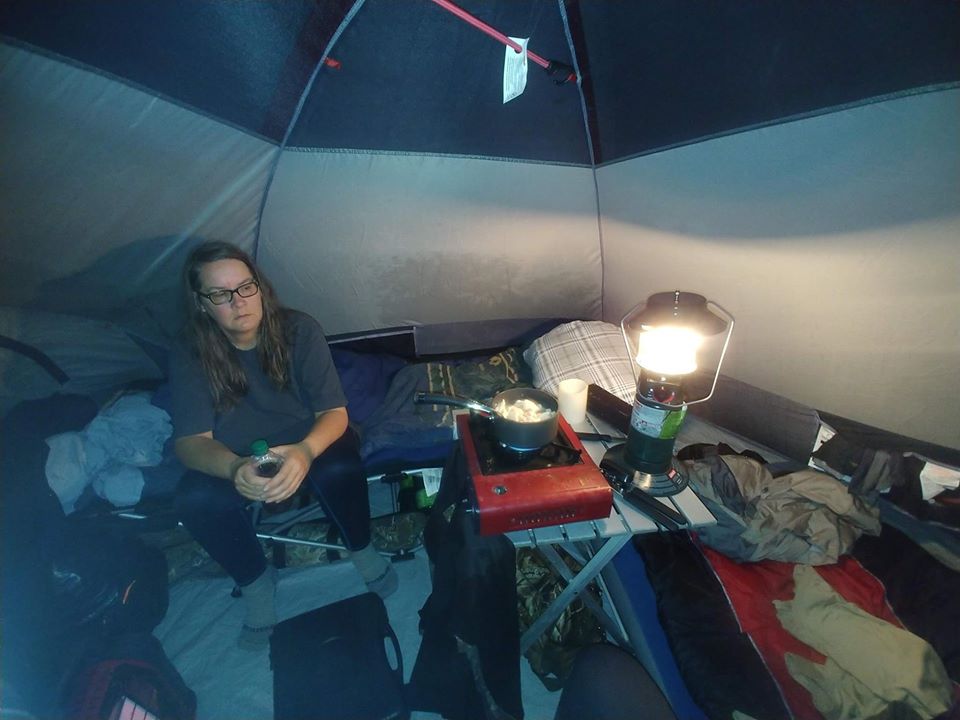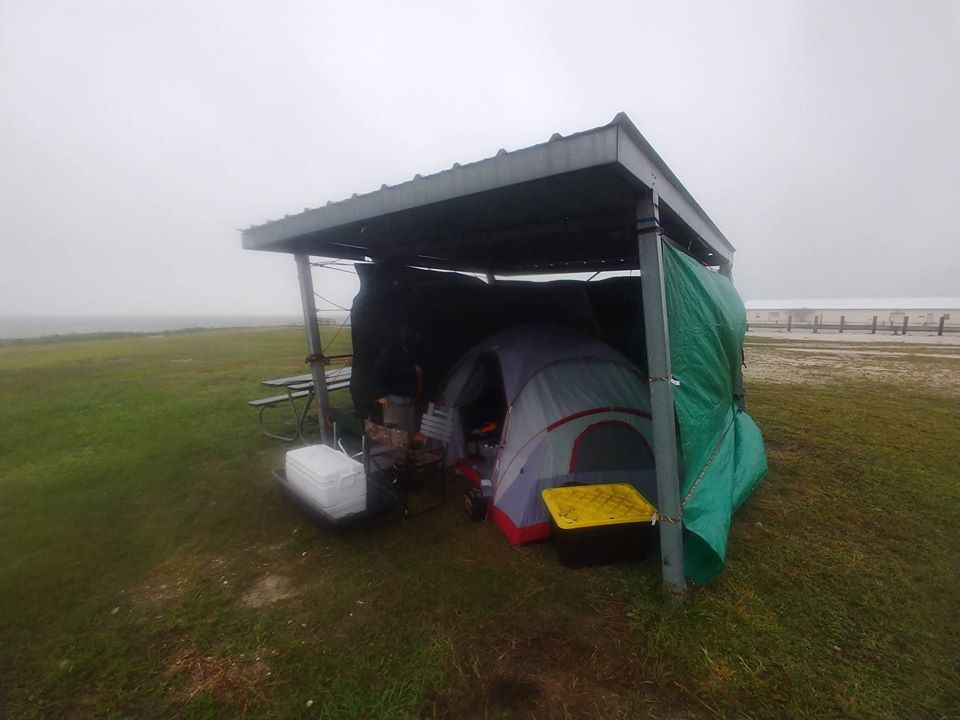 I would like to send out my heartfelt thanks to the makers of the Mister Heater Portable Buddy and Coleman for making a propane burning lantern.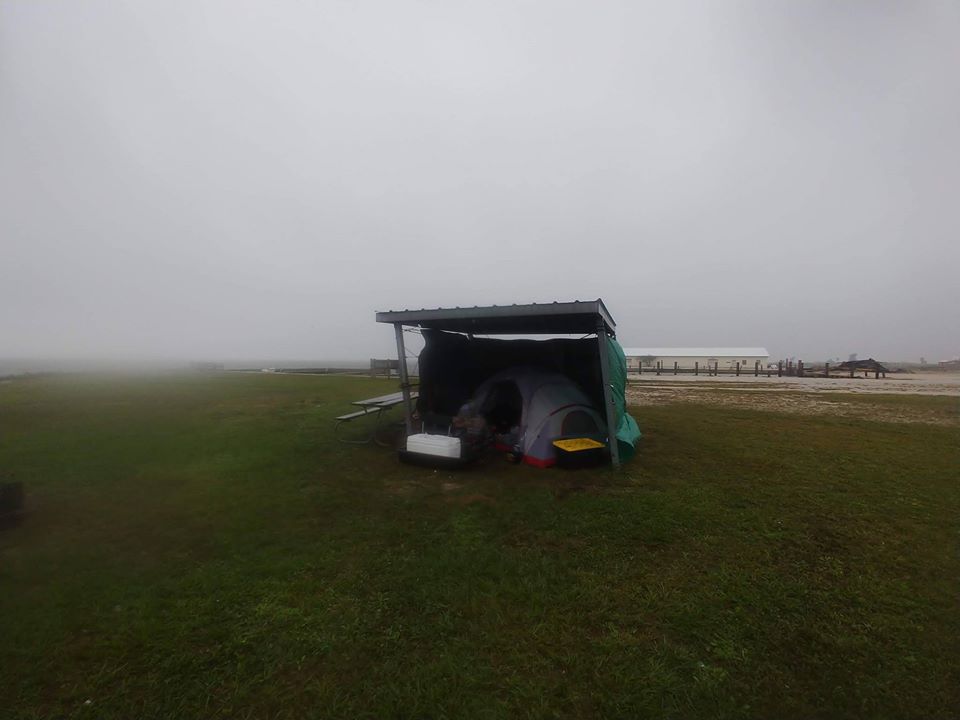 There were 19 hunters with 16 deer being taken. Of the eight boats that stayed at the dock for the hunt, five were able to leave under their own power. Two broke down or would not start and one completely sunk!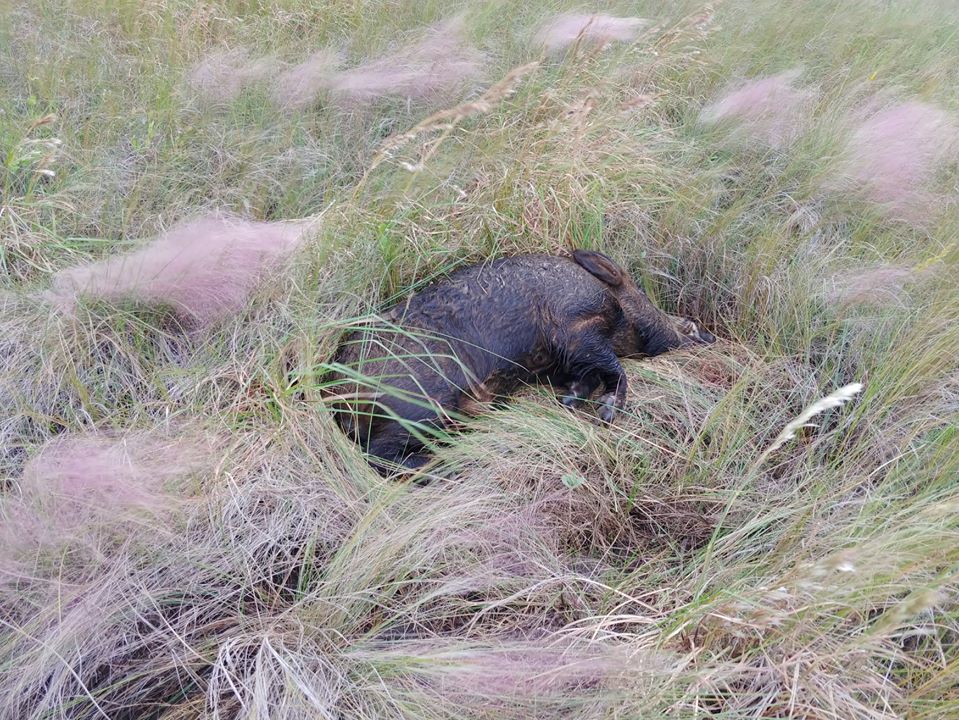 Here is a picture of the massive hog Steve shot.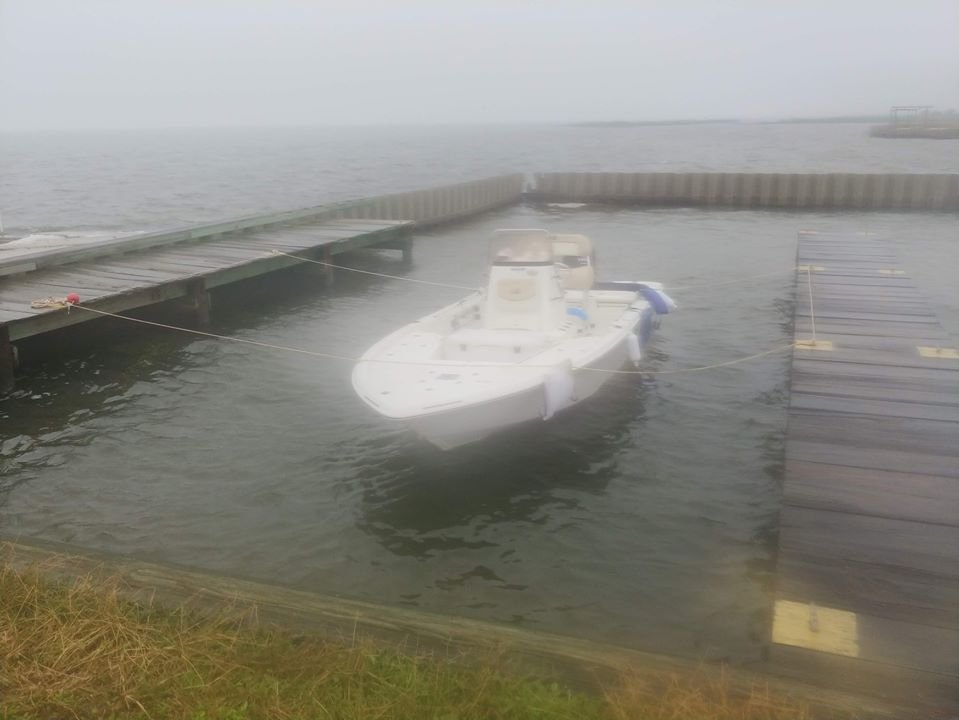 It may look strange but cross tying like this allowed the boat to ride out the worst of the storm without bashing itself apart on the dock. It got so bad that waves were crashing OVER the bulkheads.
The hunt coordinators did an excellent job and were friendly and helpful.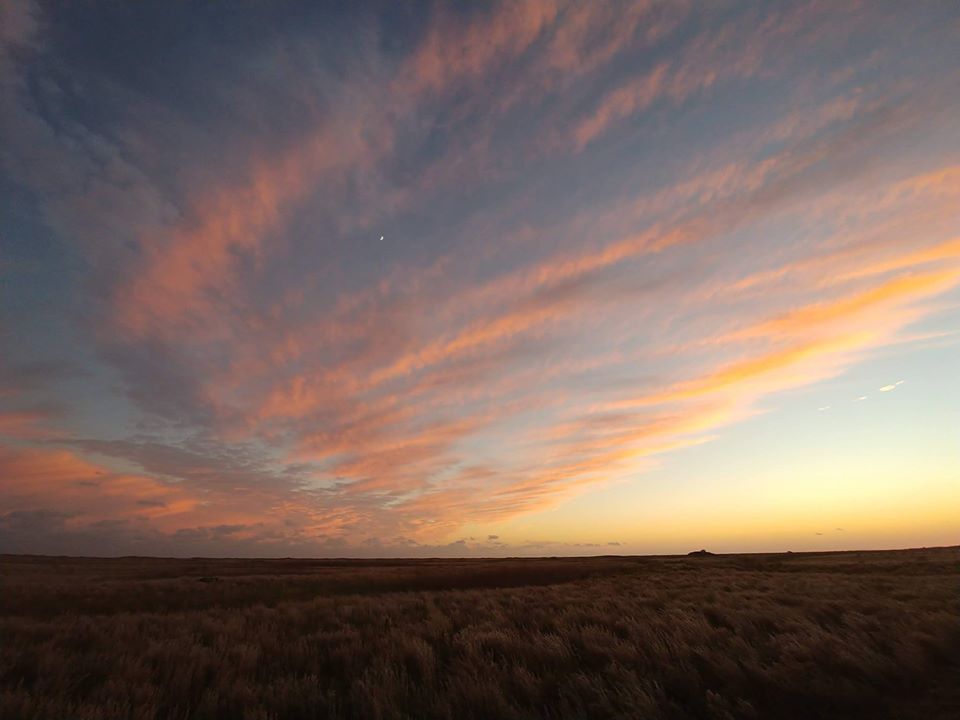 For more stories of our Texas Public Hunt Adventures go HERE.

407
0
0
cookie-check
Matagorda Island (Nov 2018)