For this project we used 25 pounds of the coarse ground meat we had set aside from the previous summer sausage project.
Since we were making a smaller batch we went with the small grinder.
We are using a spice mix we have not tried before. We picked it up at Bass Pro but it looks like it will work. One package does 5 lbs so we needed a few more to do all 25 lbs.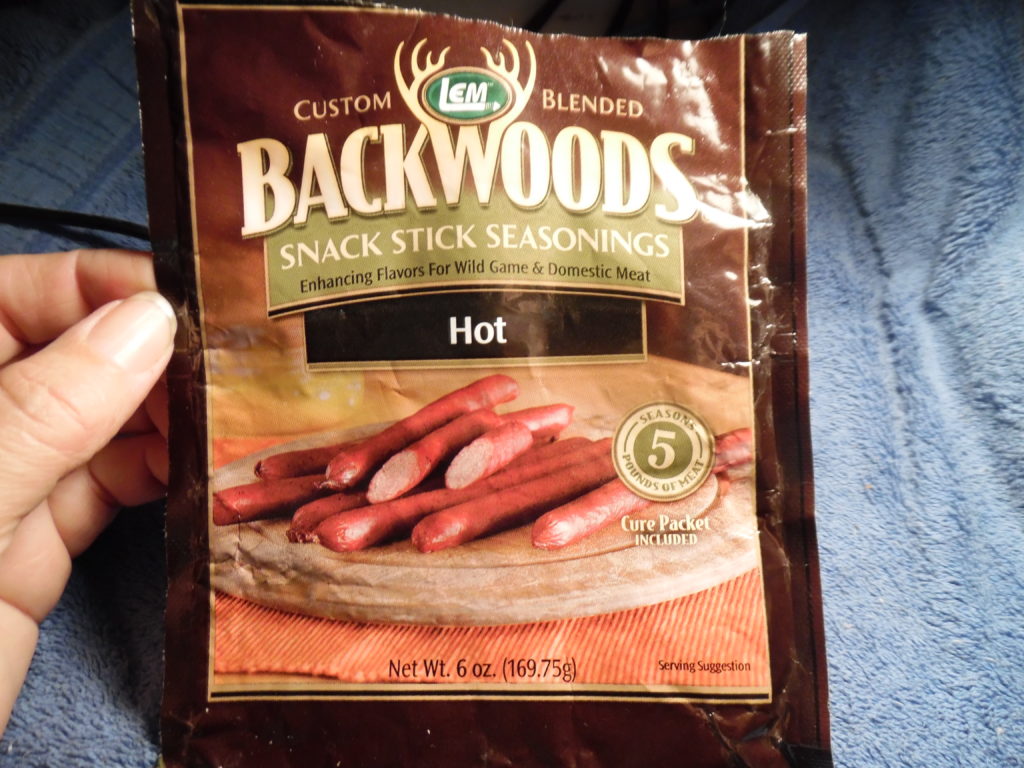 We dissolved the cure (included in the package) in a small amount of cold water.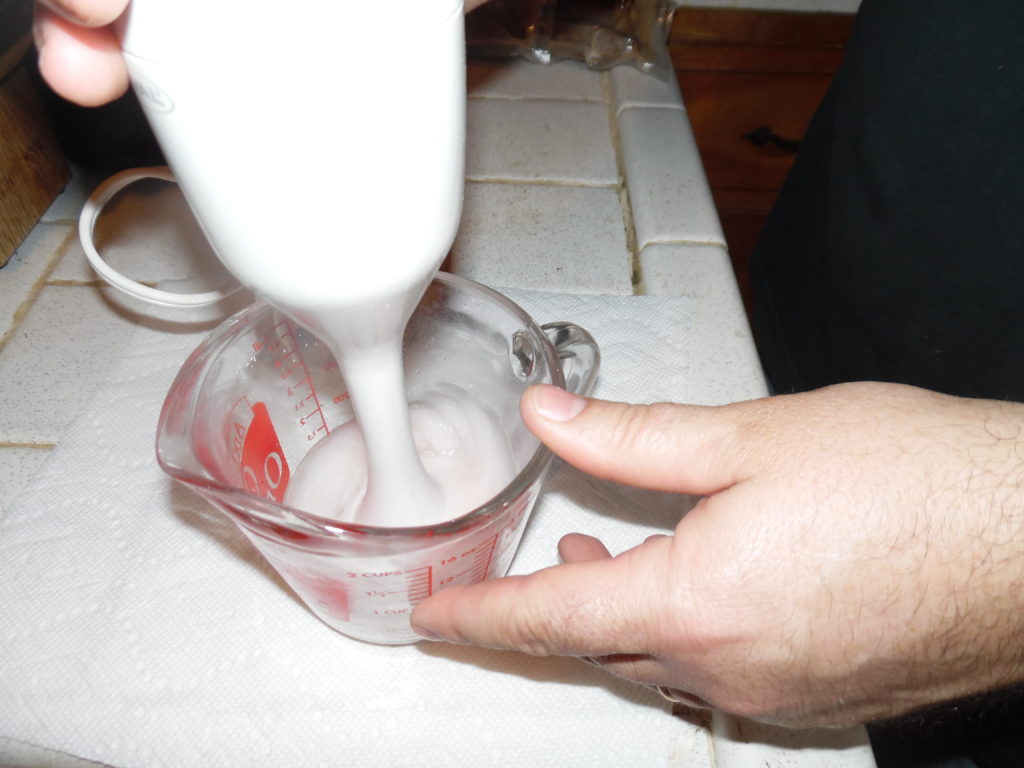 Next we put the spices on the meat and poured the cure over it all.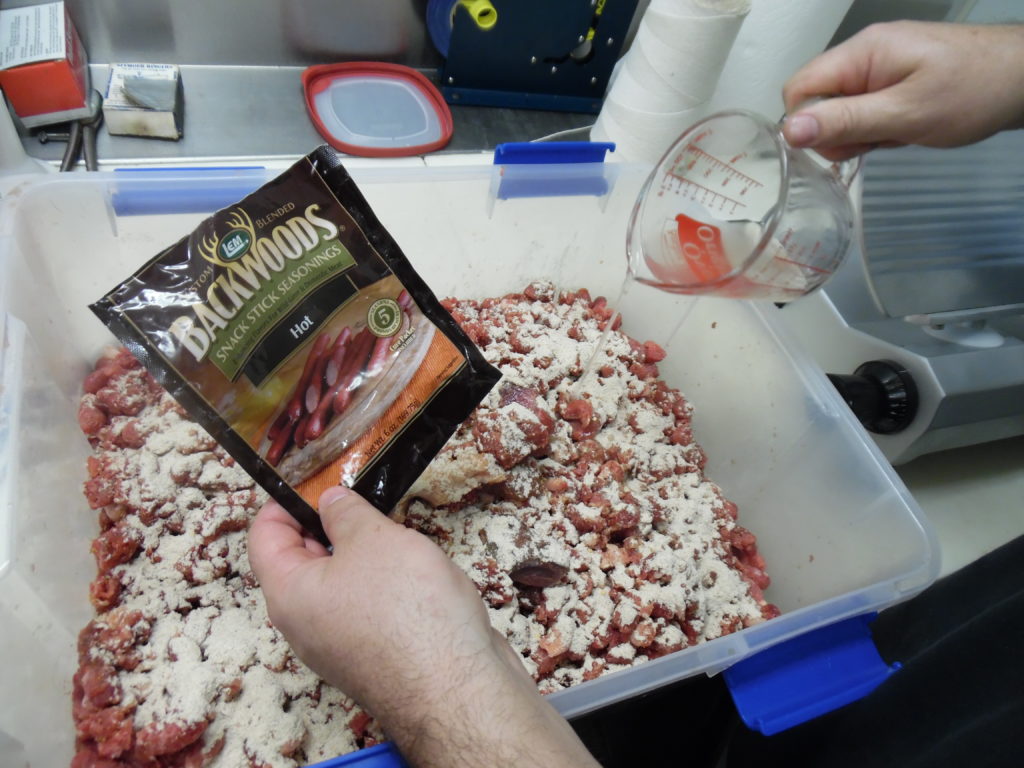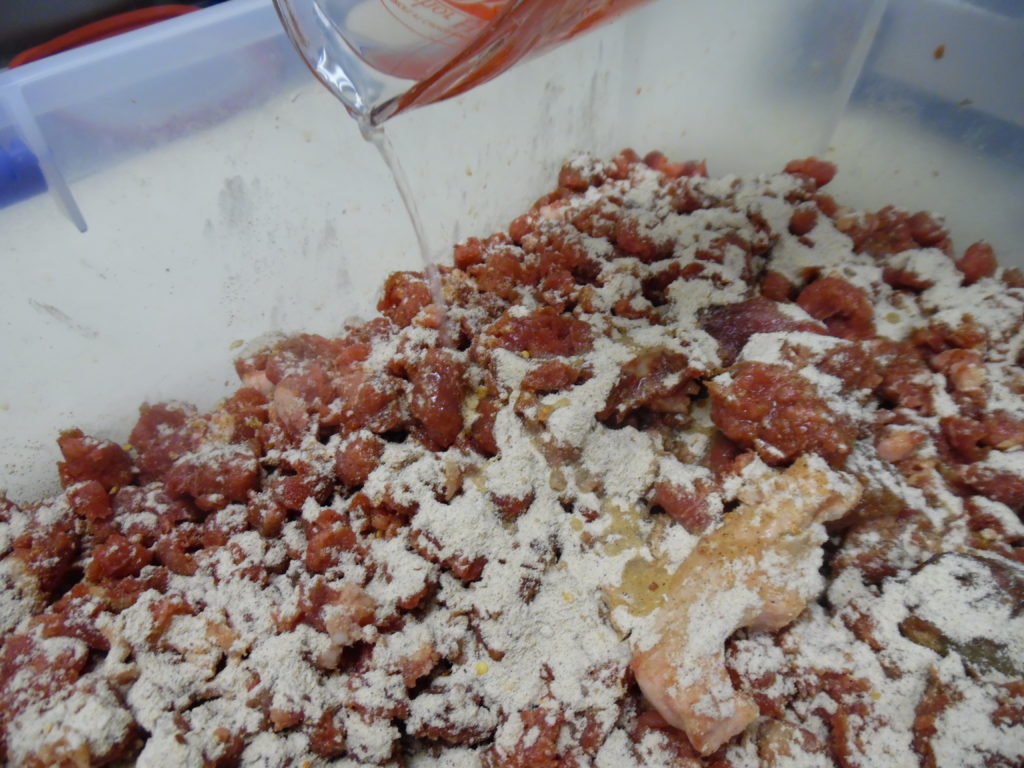 Put on gloves and mix everything by hand until the meat is tacky.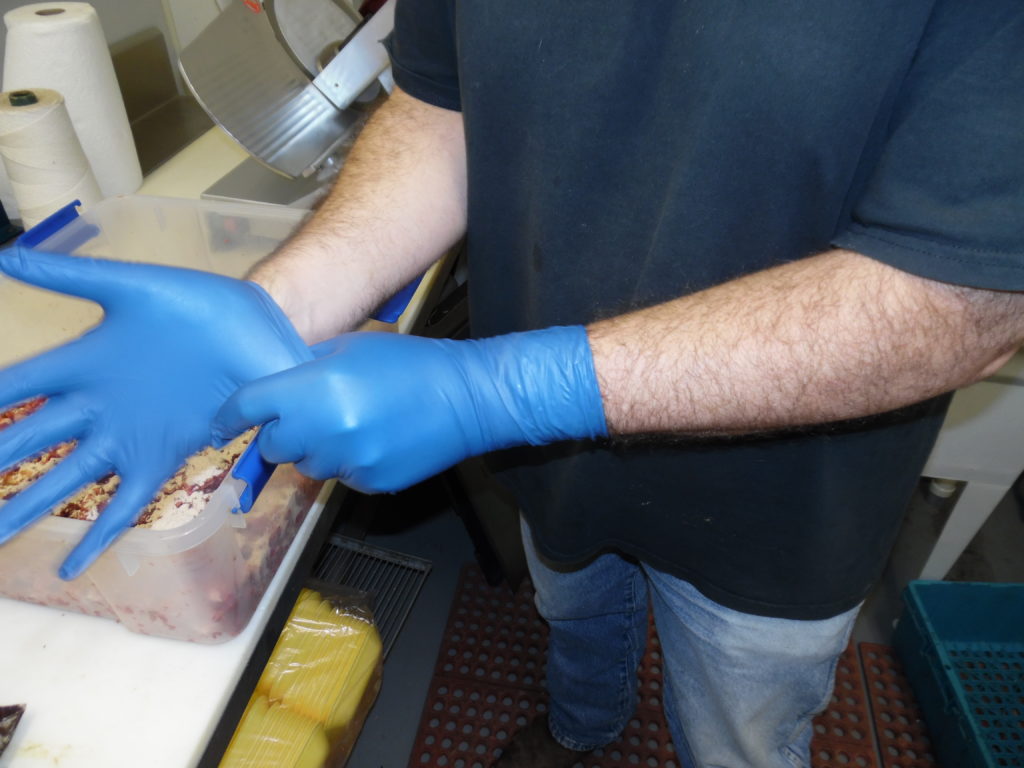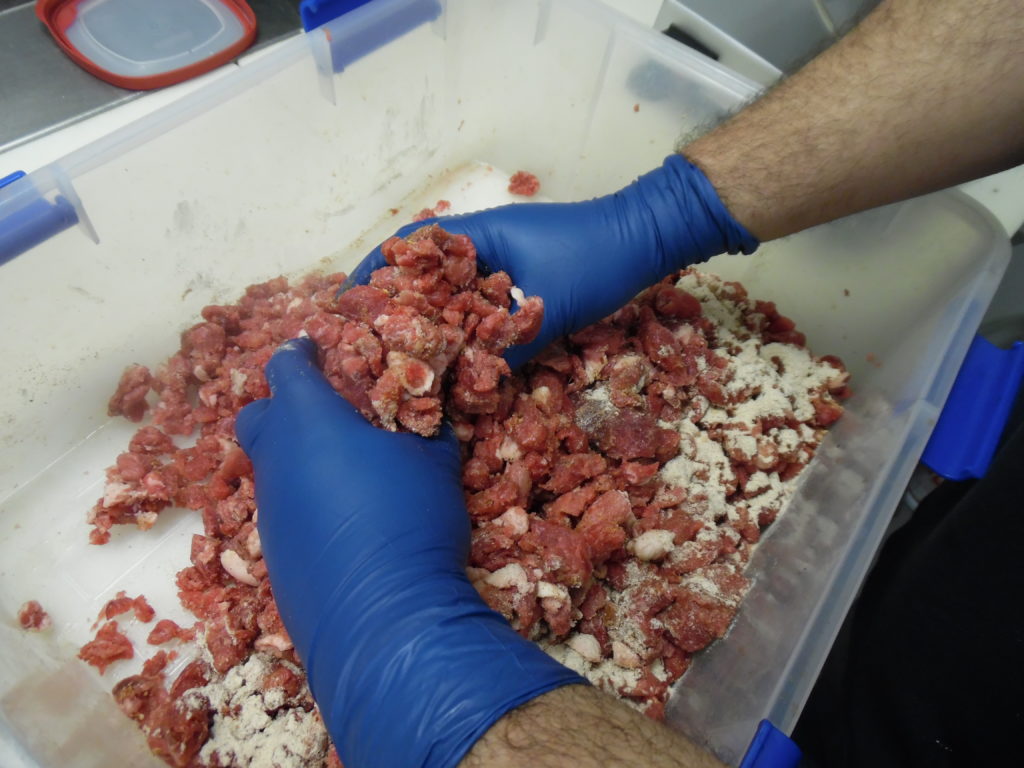 Next we ran everything through the grinder with a medium grind. This really helps the spices get into everything.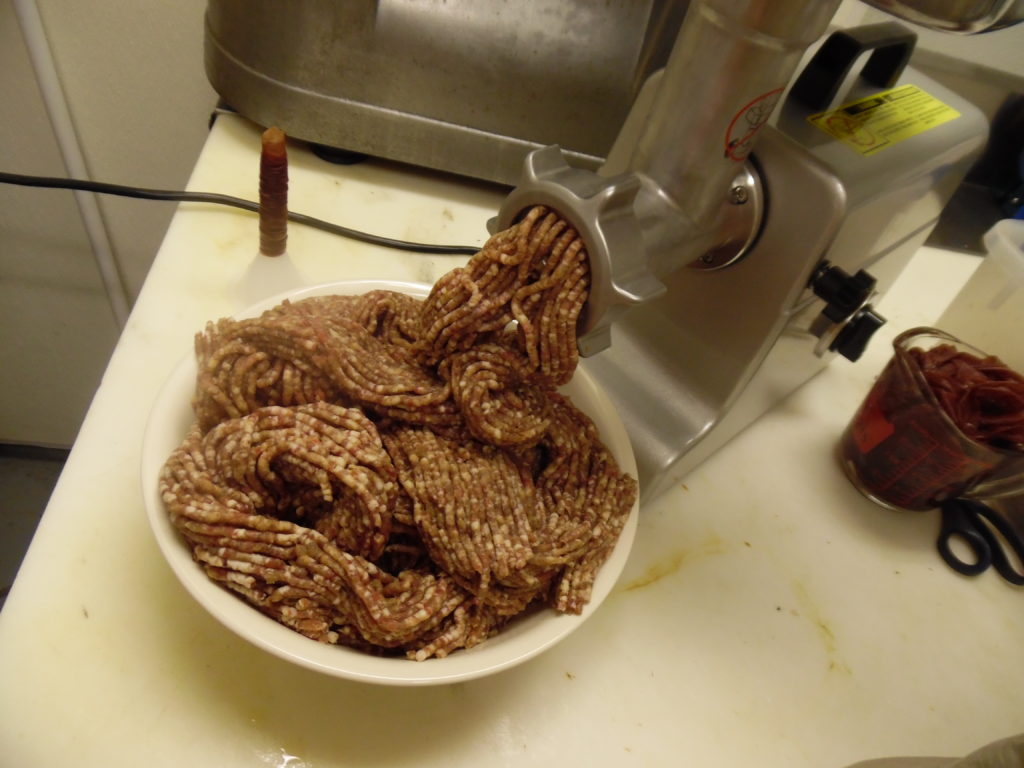 Unlike the summer sausage, this meat is not put into the refrigerator overnight. It can be mixed, ground and stuffed in one day.
So lets talk about stuffing. For snack sticks we are using a small diameter stuffing tube (3/8) and small casings (17 mm). The casings were purchased at Bass Pro Shops along with the spice mix.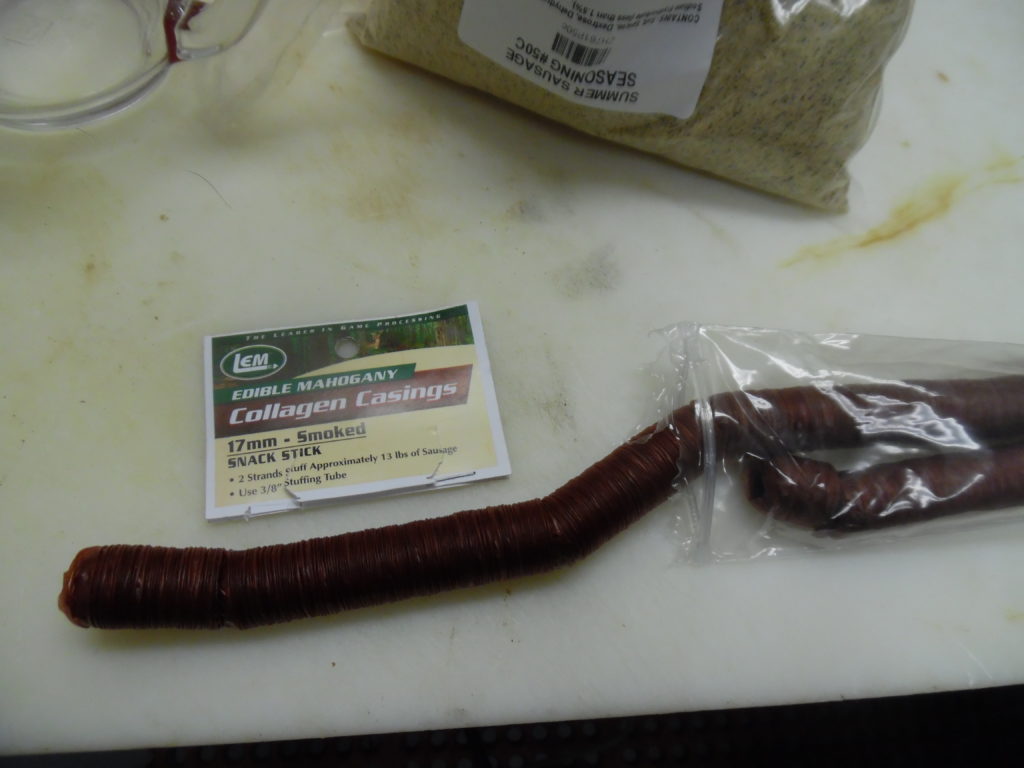 Like before the casings come dried. In truth the package says not to soften in water before use but we always do it anyway.
Stuffing these tiny links takes a while so we jumped right in.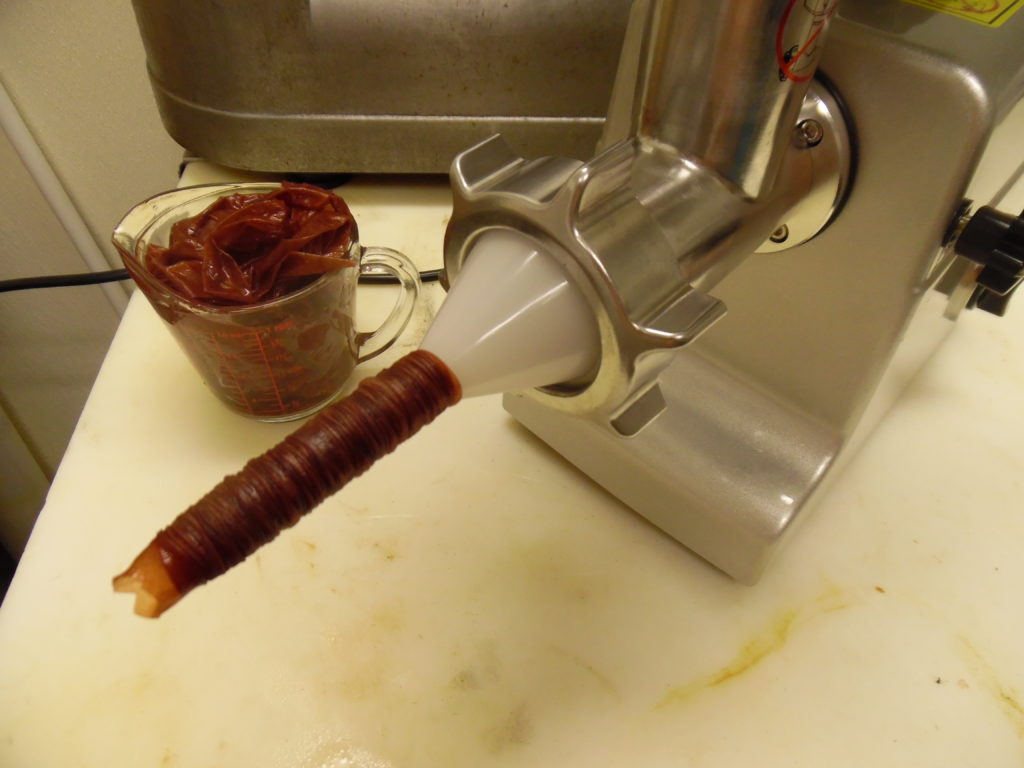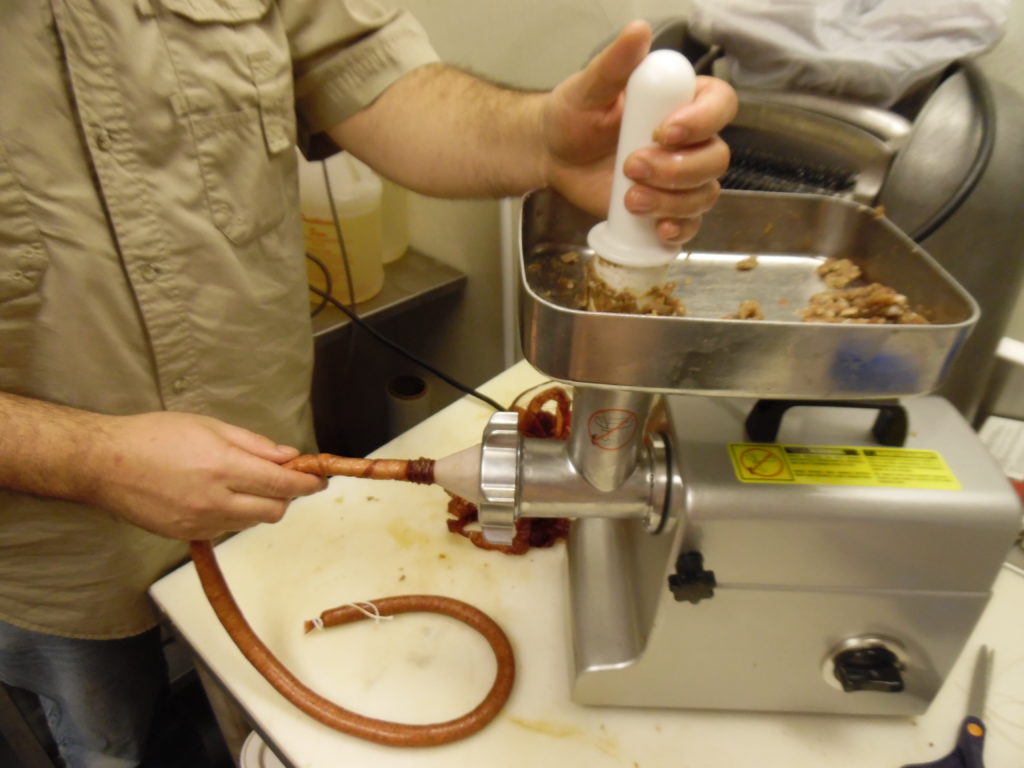 Here they are. 25 pounds of freshly stuffed spicy snack sticks. Now it is time to smoke these babies up.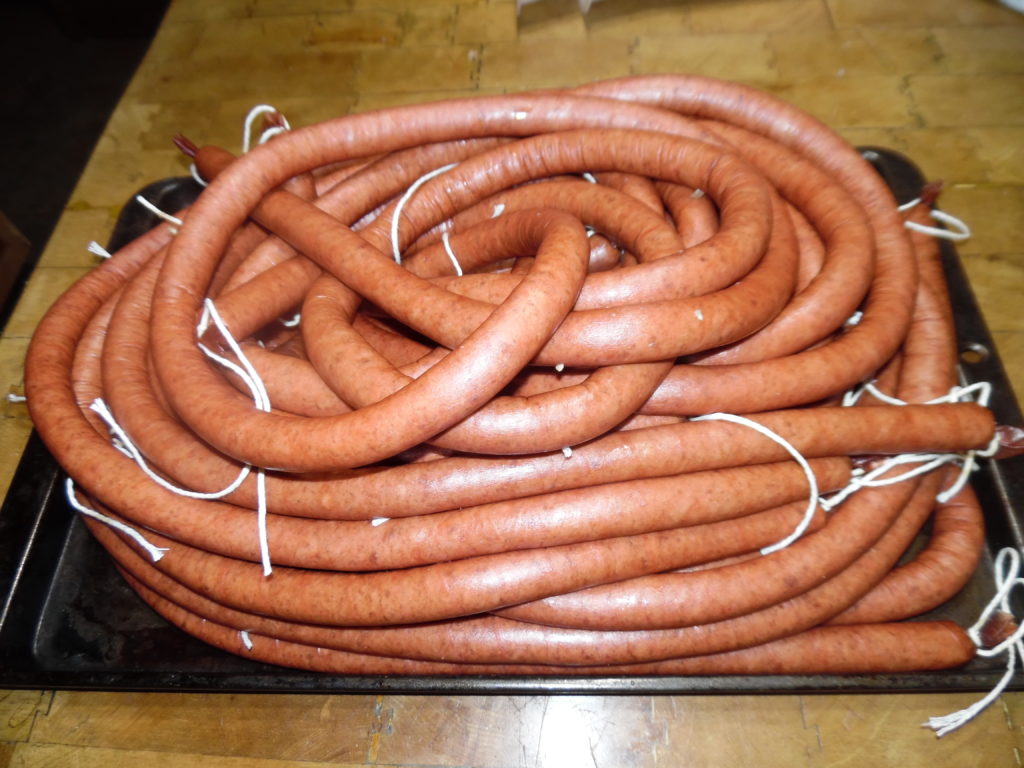 Like before we didn't add smoke until the links came up to 100 degrees internal temperature.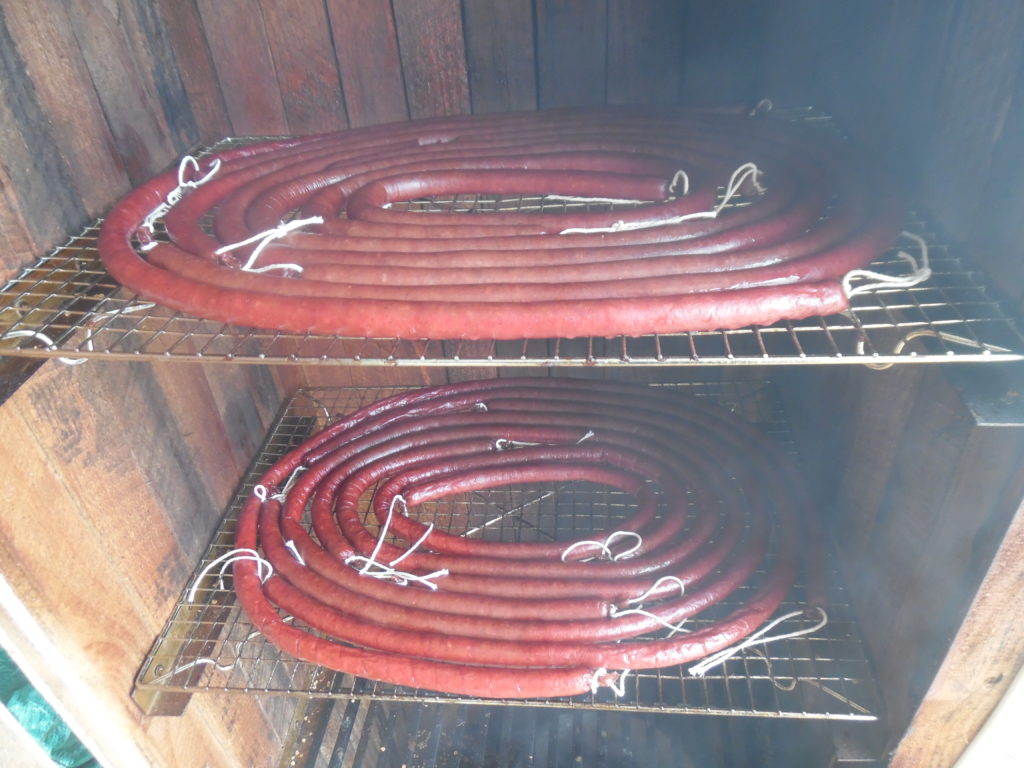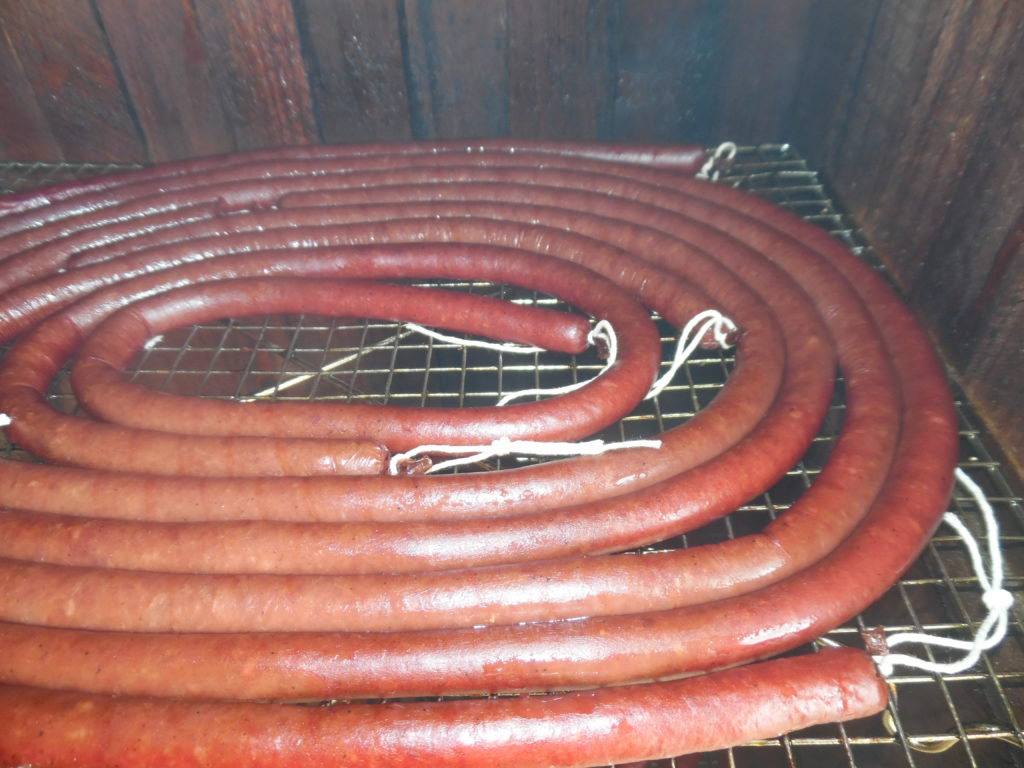 Once they reach 150 degrees they are done. Since they are small it only took about 3 hours. Then they get a quick ice bath.
Next we snipped the ends off and cut to length. They came out great and have a nice spicy flavor.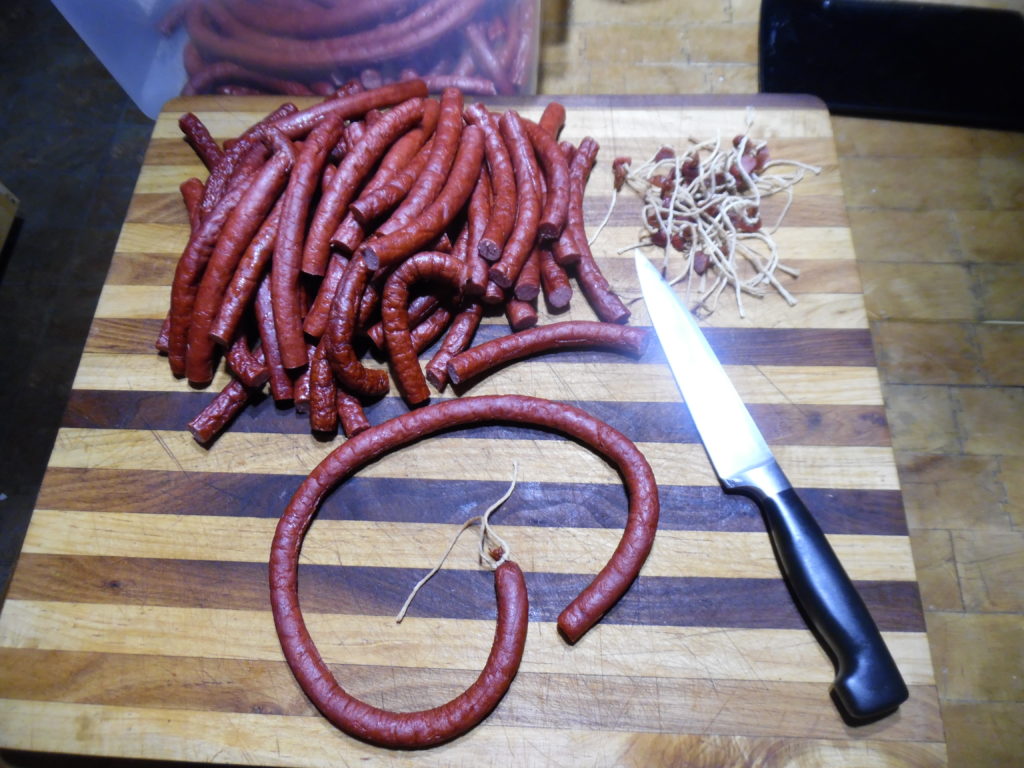 Now to package them up.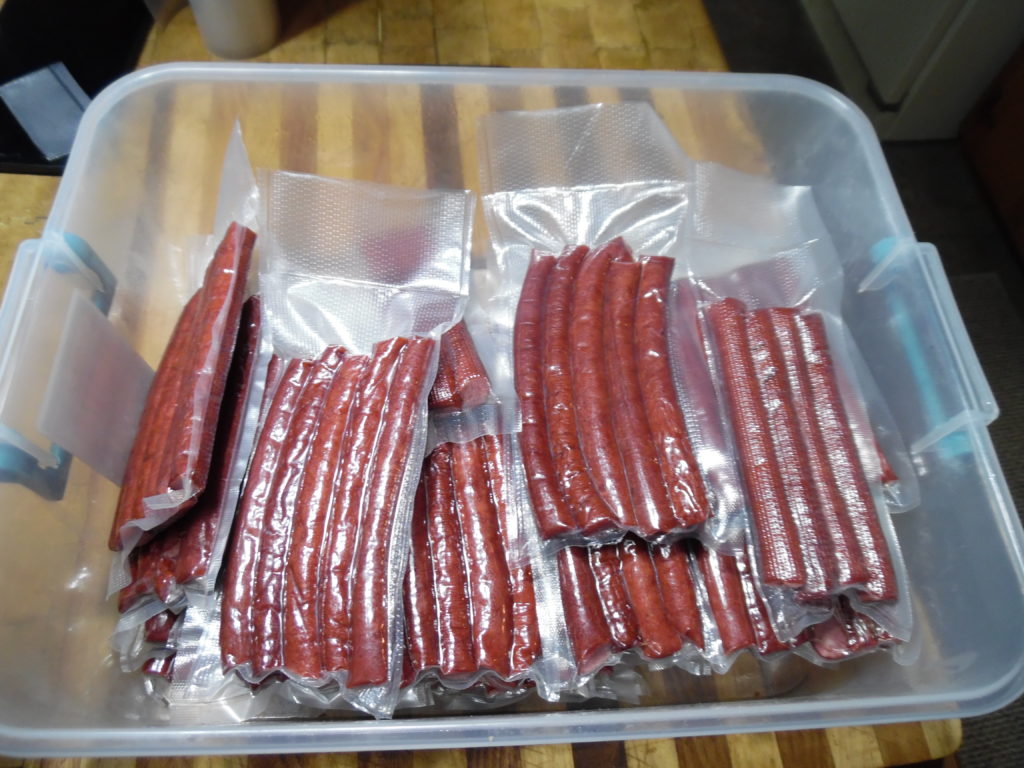 167
0
0
cookie-check
Making Spicy Snack Sticks (2016)